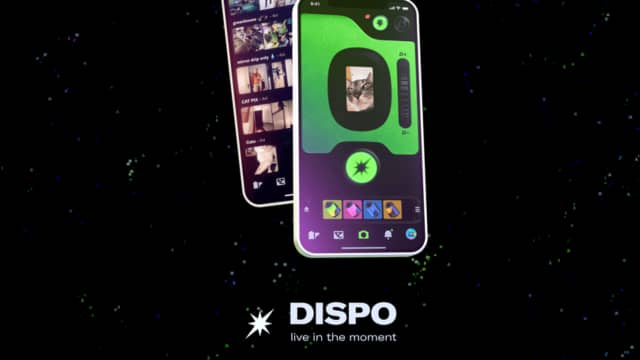 Welcome to our friendly guide to the Dispo app! In this blog post, we'll provide you with all the information you need to know about the popular Dispo app (the app lets you take unfiltered photos and post them online, much like how we used disposable cameras and polaroids back in the day). Whether you're a beginner or an experienced user, this guide will help you make the most of your Dispo experience.
I. What is the Dispo App?
The Dispo app is a photo-sharing platform that aims to recreate the nostalgic experience of using a disposable camera. Unlike other photo-sharing apps, Dispo focuses on capturing authentic moments by simulating the waiting period for photos to develop. This unique approach sets Dispo apart and makes it a popular choice for those seeking a more genuine and nostalgic photography experience.
II. Getting Started with Dispo:
To get started with Dispo, you'll need to download and install the app on your iOS or Android device. Simply search for "Dispo" in your respective app store and follow the prompts to install it. Once installed, open the app and create an account by providing the necessary information. You'll also need to choose a unique username that will represent your profile on Dispo.
III. Navigating the App:
Upon opening the Dispo app, you'll be greeted with a simple and intuitive interface. The camera viewfinder is the main screen, where you can capture your photos. Swiping left will take you to the roll, where your captured photos are stored. Swiping right will take you to the timeline, where you can see the photos shared by your friends. You can access different features like flash control, gridlines, and editing options by tapping on the respective icons. Stay updated with the latest features by regularly checking for app updates.
IV. Capturing Moments with Dispo:
One of the highlights of Dispo is its built-in disposable camera feature. To take great photos, consider applying classic framing techniques, paying attention to lighting, and exploring different compositions. Dispo's intentionally limited settings encourage users to embrace imperfections and enjoy the anticipation of waiting for photos to develop. Remember, the surprise factor is part of the charm of using Dispo!
V. Exploring Social Features:
To connect with friends on Dispo, you can search for their usernames or import contacts from your phone. Once connected, you can interact with your friends' photos by liking, commenting on, or collaborating on rolls. Dispo also hosts community events and challenges that encourage users to participate and share their experiences. Engaging with the Dispo community is a great way to discover inspiring photos and connect with like-minded individuals.
VI. Managing Your Content:
To keep your Dispo feed organized and clutter-free, it's important to manage your content effectively. You can create and customize rolls to categorize your photos based on themes or events. If you have unwanted photos, you can delete or archive them to keep your feed tidy. Consider organizing your photos into collections to curate content that reflects your personal style and interests. By taking control of your content, you can create a visually pleasing and personalized Dispo experience.
VII. Privacy and Safety:
Dispo provides privacy settings that allow users to control who sees their photos. You can adjust the visibility of your photos to either public, private, or only visible to your friends. It's important to practice safe habits while using Dispo, such as protecting personal information and being cautious when interacting with others. If you encounter any suspicious or inappropriate behavior, report it immediately to ensure a safe and enjoyable experience for all users.
Here are the steps to use the Dispo app:
Download the Dispo app from the App Store on your iPhone.
Sign up with a username or through your Apple or Snapchat accounts.
If you don't have an invite, the app will ask you to "please find an invite" or log out.
Once you have access to the app, open it and take a picture.
Wait until 9 a.m. the next day for it to "develop" and appear on the app .
You can't upload pics from your camera roll or edit your photos. There's a flash dial, and you can flip between the front and back camera, but it's a basic, no-frills app.
Conclusion:
In conclusion, Dispo is a unique photo-sharing app that brings back the nostalgic feel of using a disposable camera. With its focus on capturing authentic moments and its simple yet powerful features, Dispo offers a delightful and nostalgic photography experience. We invite you to start your Dispo journey, explore its features, and share your experiences with others.