How to get Google AdSense Approval
Google AdSense is a popular way to make money for new bloggers and website owners to make money with their websites and blogs. And this trend has continued since the launch of Google AdSense on June 18, 2003.
Here we are going to let you know more info, about How you can Google AdSense Approval for the first time.
Google AdSense is easy to use and you can earn decent money if you have good traffic and do you have done SEO but before you start to earn money you need to firstly apply for the AdSense and before applying for the AdSense you need to know what are the points important that help you to get the Google AdSense approval on your first try.
Here are some of them that you need to consider
#1. Having a website with good design and content
We know that a good website is that, which has a good U.I. and content because the design is the one thing that attracts the visitor at the first time and its content is the second part which makes create interest to the reader to stop on the page. Therefore, before you apply for Google AdSense Approval, you need to keep this thing in the note and make sure you have followed this.
#2. Website is easy to use
Most of the time, when people create a website they most of the time think about the design of the website because they think, a good design website can create a good impact and increase the number of visitors on the website but my friend, I like to tell you that a good design only helps to visible good but if you properly connect every page and help people to reach every page easily then that can be called a good design with proper implementation.
And to make your website design easy to use, you can use "Breadcrumb – It is used to show the location of the current page and you can say it as location hierarchy"
#3. Content on the website should be Plagiarism free
As in the first point, I have discussed that content is very important but what type of content and what quality do you need to focus on before applying for AdSense.
First, you need to focus on the type of niche that you want to create your site, after deciding it, try to create pages with its content. We all know, content writing is no easy task but if you want to invest some money in your projects then in my suggestion you should hire a content writer that can provide you with plagiarized free content so that your website does not face issues after updating the content.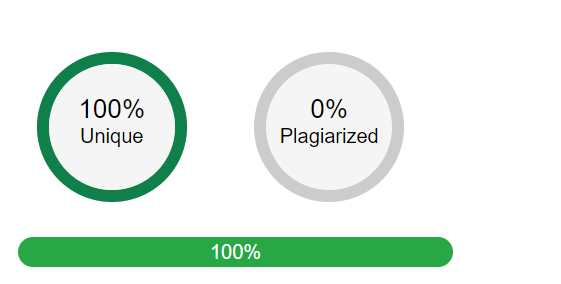 #4  Publish Number of Relevant Content
You need to add some the relevant content on your blog so that you can attract some the visitor,  at the starting time, your blog does rank well so try to created content on the current trending content or any current news so that your website easily rank on the search engine.
When you find more then 50 unique visitor on your website and had pass time at least 1.5 months of your website creation, then you apply for the Google AdSense Approval.
#5. Avoid some of the niche content
Google strictly follows its rule and if you have chosen any of the below niches then in my suggestion you should choose any other AdSense publisher.
Adult / pornographic / sexual content
Hacking / Cracking / Warez
Weapons and guns
Poker/gambling
Phishing
Medicines and pharmacy
any other illegal stuff
#6. The website should contain essential Pages
The website should contain every essential page like:-
Home Page or Main Page
About Us
Contact Us page
Blog Page
Privacy Policy
Disclaimer
These are the essential pages that are required to show on your website to show your website as a genuine site.
#7. Website Speed and work on the new algorithm update

With website design and content, speed is also one of the factors in the current scenario, so the more speed solution you provide your user. The number of visitors will increase. This will also help you to increase your chance of website Google Adsense approval.
LCP – Largest Contentful Paint – 1.2 sec
FID – First Input Delay – 150 milliseconds
CLS – Cumulative Layout Shift – 0.1 sec
Also, try to follow the algorithms of search engines so that you will not get any red cards or notices from the search engine.
#8. Not using any other Third-party AdSense system
You have seen many ads run on different sites and you can see the advertiser where ads are showing so if you are using another third-party Adsense system similar to Google AdSense like –
Media.net
PropellerAds
Adversal
Sovrn //Commerce
Amazon Native Shopping Ads
Skimlinks
Monumetric
InfoLinks
Adsterra
ylliX
Evadav
PopCash
PopAds
RevContent
SHE Media
AdRecover
MadAds Media
Bidvertiser
Adbuff
BuySellAds
AdClickMedia
Make sure, you have not used any Adsense system and if you are then please consider carefully the chance of approval % will reduce.
#9. Website Connectivity
This is another point that you need to consider, connectivity of your website with social media channels as you can find many social media channels on the net so make sure you have connected your site with that site and you engage with your customers or users. This will make your profile real people.
Conclusion:-
All these points are very essential and if you follow them, on your website, your website will look good and you can easily get the Google AdSense Approval at the first time try. Also, your website visitors will improve as you have followed most of the good website rules.
Thank you for reading it.
Google AdSense Update –
Site management is changing in AdSense (February 20, 2023)
The Sites page is the starting point for anyone looking to monetize a new site in AdSense. Starting March 20, 2023, we're redesigning our site pages to make them more user-friendly and making significant changes along with a new look and feel.
What's changing?
Appearance The most notable change to the
is the new look. The New Sites page lists your sites in a searchable grid, similar to how sites appear elsewhere in AdSense.
What AdSense
can add as a site Moving forward, only the following items can be added as a 'site' in AdSense.
List of domains (eg. .com website, .net website) in the public suffix list (for example,
eg site.appspot.com)
Sites operated by AdSense platform partners (eg
, site.blogspot.com)
Subdomains You can no longer add or manage subdomains that are part of an existing site on the
Sites page. All existing subdomains of accounts belonging to the site will be removed. This does not affect your ad serving or earnings.
To see which sites have subdomains, go to your site's page and look for the "subdomain" annotation in the table (e.g. example.com in the screenshot above).
New